The application allows you to monitor compliance with quarantine and quickly identify cases of its violation, thereby helping to avoid further spread of infection.
Similar technologies are successfully used in Israel, Russia and many other countries. The app helps the city receive an instant signal that a coronavirus patient who is required to be treated at home is violating quarantine and endangering the lives and health of other citizens.
The app is only for patients with confirmed COVID-19. All data that the user transfers to the application is regulated by the agreement that the patient signs when choosing treatment at home. The data is stored on the servers of the State Department of Information Technologies of Moldova. After the end of the quarantine, the patient data will be destroyed.
How the app works
The FRESH application automatically tracks the user's geolocation. In this case, not the trajectory of his movement is recorded, but the fact that he left the place of residence indicated in the questionnaire.
To make sure that the user is near the phone, the application periodically sends him requests for identification using a photo. In case of violation of the self-isolation regime, the operational headquarters will receive a notification.
The application is still available for installation on Android. For the iOS platform – on request.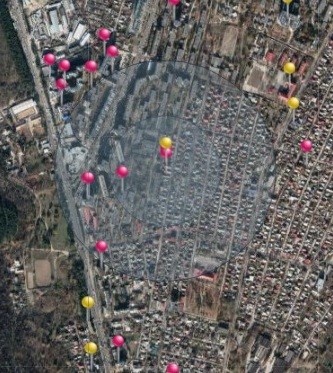 FRESH is a powerful platform. Monitoring coronavirus patients is only a small part of the functionality.
The application is useful for tracking the location of children, members of your team or a tourist group, the movement of vehicles or free parking space, finding a free plumber or electrician who is ready to see you with a dentist or hairdresser. You can also sign up in advance for a visit to a plumber, electrician, dentist or hairdresser and, if available, you will receive a notification on your phone.
You can also check the availability of free space in the hotel, free tables in the cafe, free seats in the departing bus or at the theater performance.
How to use the FRESH platform for Android is described here.
More information on the website www.djv-com.org, phone +373 22 438334.
We offer BALANCE equipment and software for remote data transmission from water, gas, electricity and heat meters.
BALANCE mobile application can be downloaded.