Shops without a future: where and why do supermarkets go
To date, sales, and now SERVICES in their traditional format, have no future. And, as in any process of evolution, an advantage is given to one who, before others, realizes the inevitability of change and begins to adapt to a new reality.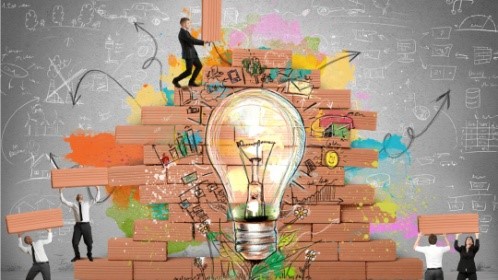 Major retailers such as Carrefour, Casino and Walmart, the largest player, are engaged in the reduction of retail space. An alarm bell rang in the 2000s, when the world began a rapid growth in e-commerce. The main trend is the rapid development of convenience stores. If you look at the dynamics only for the four leading players in the proximity format (Pyaterochka, Magnit and Dixie, Red and White), in 2010 there were 6,700 stores, in 2015 21,000, by the beginning of 2019 there were already 36,800 addresses.
A person quickly gets used to convenience. And for his sake I'm ready for certain restrictions and costs. In the mid-1990s, it almost killed IBM, when very productive mainframes were not needed – they were replaced by a personal computer. PCs were far less productive and limited, but they were convenient because they simply stood on a table. And even less cost. And it doesn't matter that organizations needed a lot of them and the total expenses exceeded the mainframe cost. Later, the same process hit the desktop market, replacing them with laptops. Laptops were even less productive than PCs. They cost more, but they were even more convenient: you could always carry them with you. And again, customers made their choice. The laptops were replaced by smart phones and tablets. And each time, the time for changing client preferences decreased: in just a few years, an important thing, without which it is difficult to imagine one's life, turned into a product that ceased to be necessary.
Just because the market has changed and convenience is more important than all other advantages. In modern realities there is a convenient solution – the purchase and provision of ON LINE SERVICES.
Today, the format of convenience stores is transforming into a new, customer-friendly model – express delivery. For 30, and sometimes 15 minutes, the courier will bring the products selected in the convenient mobile phone application. Yes, more expensive. Yes, the range is limited. But remember about laptops … Last year in Russia, the market for product delivery, e-grocery, amounted to only 23 billion rubles. This year, INFOLine analysts forecast 35 billion, and by 2022 the average annual growth will be about 85%.
You have a private business – paid parking, washing, hairdresser, bathhouse, pool, cafe, billiards, bowling, dentistry, boutique ….
Do you want to double-triple the volume of sales and services without investing virtually any money and effort? Then to you – the platform "FREE ACCESS" – an application for Android, which you can download on our website www.djv-com.org.
You work according to the principle "THEN DUST – THEN EMPTY", when your areas are empty, and then twice as many visitors come from which you can serve only half. What do you think, from the half that you could not service, how many visitors will return to you again?
We offer you an Application that shows users that you have free places, that you are ready to serve the visitor RIGHT NOW. To do this, you just need to register your service – Address, Name, Contact Phone by mail office@djv-com.net. You can automate messages for the system and users about availability (availability of service) – as an example for parking lots or send information to the system based on a mobile application.
The user can subscribe to NOTIFICATION upon vacating the place / availability of the service and will receive a message on the mobile application. Clients will not have to come to you at a random or inconvenient time for you. Clients will come to you at a time convenient for you when you are ready to serve them. Clients will NOT have to wait in line, accordingly, the throughput of your service will INCREASE and customer Satisfaction, perceived as Customer Care, will increaseSignificantly.
Download the Application to yourself and your customers, advertise your new opportunities to your customers, expand your business, add new features. We will be happy to work with you.