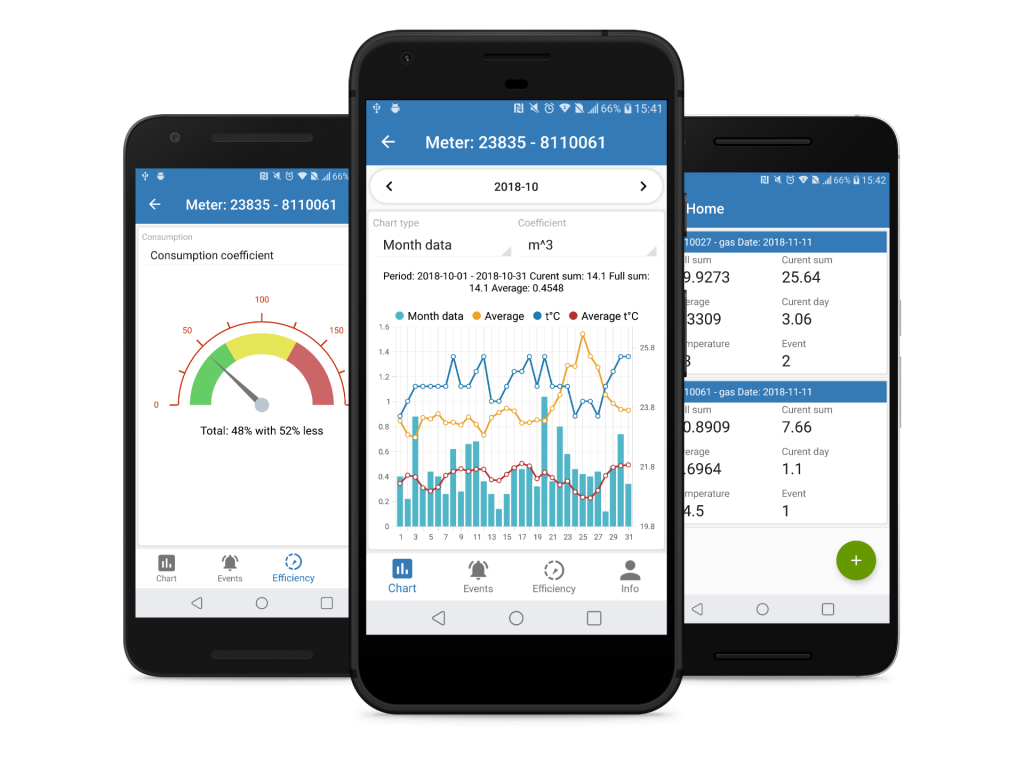 BALANCE mobile is a simple and effective solution for intelligent data reading of energy resources in your home. The mobile app has the same functionality as the BALANCE web app but is targeted and optimized for mobile devices. If you have the remote recorder system installed by DJV-COM. you can use BALANCE mobile to access your electricity, gas, water and heat energy consumption data.
Use BALANCE mobile to:
* View daily and everyday consumption profiles.
* Viewing consumption at the beginning of the month compared to average consumption and end-of-month forecast.
* Events notification. Ex: The user determines the desired daily consumption, and if he exceeds consumption, the application will notifie him.
* Monitor remote consumption.
* Monitoring consumption, temperature and energy efficiency.
* The possibility of adding or removing gas, water, heat and electricity meters to control all the resources in your home / apartment.
BALANCE mobile is in test mode. And it can be downloaded by all who is interested and is a owner of Android smartphone. If you have questions or technical issues, please contact us at mobile@djv-com.net.  DOWNLOAD APLICATION.