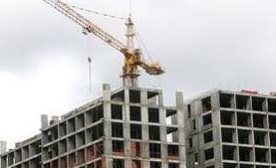 Interesting news pleased Moldovans, who are looking for useful information on new buildings in Chisinau, equipped with the AMR/AMM system "BALANCE". Now anyone can in a matter of minutes to get the data as commissioned objects, marked in red, and the houses, under construction, marked in yellow.
What can you learn from the interactive map?
Interactive map is available to all Internet users. This makes it possible to obtain information to anyone with Internet access. Map data is constantly updated with new objects.
Simple user interface and easy navigation, which makes it possible to hover on the object of interest:
Obtain information about the object of interest;
To determine the location of the house on the map;
Examine the infrastructure, access roads and location of the enterprises in the area of the intended stay.
Log on the map need to go to the following link:
https://djv-com.net/web/public/map/auth/test or visit http://djv-com.org/ and go to "Map"
For those who set AMR/AMM system BALANCE have access to the data of natural gas consumption. To do this, go to the website www.djv-com.org and in the "DATA", select the «Web – Access to the data." The top line – enter the serial number of the radio module and the bottom line – the serial number of your gas meter. For example 30537 and 8466109.
In addition to daily and hourly data of gas consumption in the chart shows the average consumption of the house and an indicator of efficiency – the ratio of consumption to your average consumption at home. You can also check the temperature in your apartment, and the average temperature in the house.
Test input here:
http://djv-com.net/web/public/pv/auth/test/?lang=ru
In the near future to bring the card rate "energy efficiency of objects" – the average gas flow rate on the facility to heat the room by one degree. The smaller the value, the less you pay for gas.
The interactive map of buildings in Chisinau with AMR/AMM system BALANCE